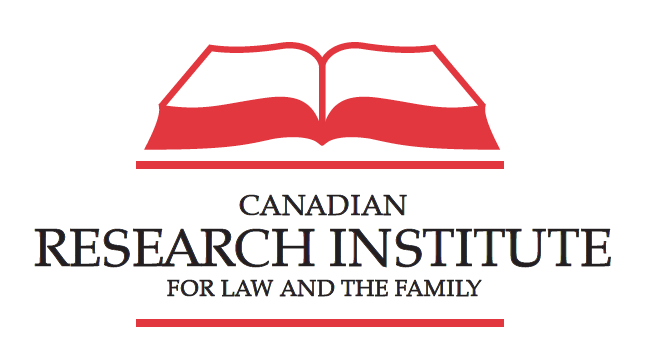 our 31st year
1987 · 2018
Announcement
The Board of Directors of the Canadian Research Institute for Law and the Family regrets to announce that, after three decades of producing important and often ground-breaking research, the Institute will be closing on 31 August 2018. Read the Executive Director's statement on the Institute's closure.
Browse our most recent publications, including:
Bertrand & Paetsch: Report on client satisfaction with legal advice services provided by Alberta law clinics
Available for download in PDF format.
Read about our current projects, including:
The Alberta Limited Legal Services Project
Launched March 2017. Expected completion August 2018.
---
---
Charity Reg. No. 1236 95215 RR0001
Copyright © 2013-2018 Canadian Research Institute for Law and the Family